Chairman Asada holds the 2018 New Year Banquet for the British Market Council
Date:2018/02/06(Tue)
Marubeni Chairman Asada, who also serves as chairman for the British Market Council (referred to below as, "BMC"), held the council's New Year banquet on January 29th at the Imperial Hotel Tokyo (Sakura‐no‐Ma).

Following three addresses by Chairman Asada; H.E. Mr. Paul Madden, British Ambassador to Japan; and Mr. Kazuhisa Kobayashi, Deputy Director-General, Trade and Economic Cooperation Bureau, Ministry of Economy, Trade and Industry (METI), a toast was given by Mr. Kazumasa Kusaka, President, The Foundation for International Trade and Industrial Co-operation. With the attendance of more than 170 people involved in U.K. affairs , exceeding last year's count, bonds of friendship were deepened in the wonderful, fresh New Year atmosphere, and the event was concluded with great success.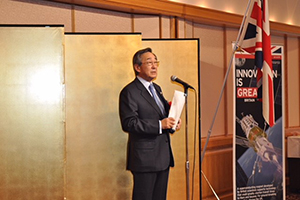 Chairman Asada gives an address.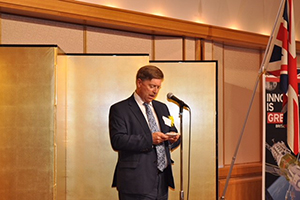 Ambassador Madden gives an address.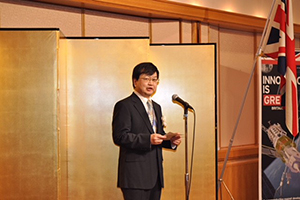 Deputy Director-General Kobayashi gives an address.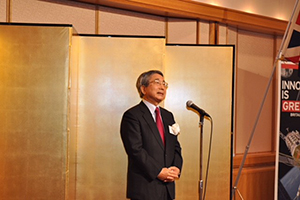 President Kusaka gives his toast.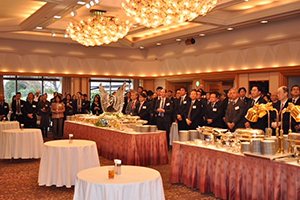 A scene from the New Year banquet.