Chairman Suzuki Holds the 24th UK―Japan Business Partnership Seminar
Date:2022/11/01(Thu)
On 1 November, with the full cooperation of the Japan Foreign Trade Council, Inc. (JFTC), which is also a member of the BMC, the 24th Business Partnership Seminar was held as a hybrid in the conference room of the JFTC. Around 80 members and interested parties attended the seminar at the venue and online.
This year's theme continued from last year and focused on climate change measures. Since COP26 last year, the environment surrounding energy has changed drastically due to the invasion of Ukraine by Russia and other factors. We have decided to include a response to such changes in the energy environment as 'Initiatives and challenges towards carbon neutrality in the UK and Japan in light of the recent energy situation'.

Mr Darren Goff, Minister Counsellor, Director of Trade and Investment, British Embassy Tokyo, spoke about the UK's carbon neutrality policy, and Ms Reiko Tanaka, Deputy Head, Energy & Infrastructure, Department for International Trade, spoke about the potential of offshore wind, hydrogen and nuclear energy for decarbonisation. Mr Masahiko Hikida, Deputy Director, Energy Strategy Office, Agency for Natural Resources and Energy, Ministry of Economy, Trade and Industry, gave a presentation on Japan's energy policy.

The seminar was followed by an introduction by member companies on their day-to-day efforts to tackle global warming, sustainability and the circular economy.
Mr Yamada Eugene, president, BARAKURA English Garden, Kowa Creative Art Co., Ltd. gave a lecture entitled 'English Gardens Save the Planet - Britain in Bloom'.
Mr Oguri Arata, Director, Tokyo Office Leader, ARUP, gave a lecture on 'Towards sustainable development in the built environment, focusing on Arup's efforts towards decarbonisation and a circular economy'.

Mr Hata Jiro, a member of the House of Councillors, and Mr Inada Ryo, Mayor of Mitsuke City, Niigata Prefecture, also attended the seminar. After the seminar, a reception was held at the venue for the first time in three years, where members and members of the British Embassy in Japan had a very active exchange of ideas and information.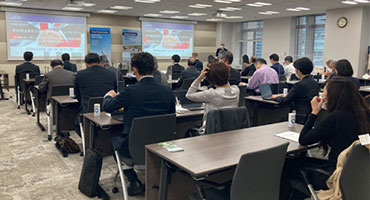 Overall view of the venue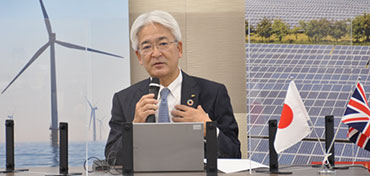 Chairman Mr Suzuki Yoshihisa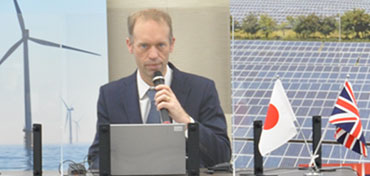 Mr Darren Goff, Minister-Counsellor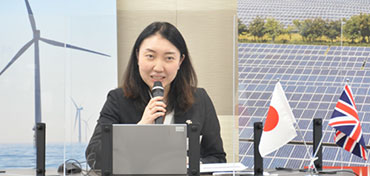 Ms Tanaka Reiko, Deputy Head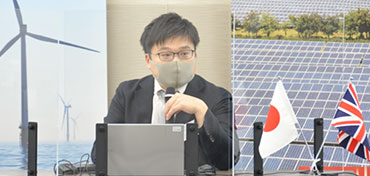 Mr Hikida Masahiko, Deputy Director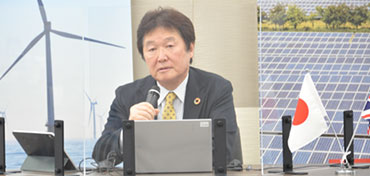 Mr. Yamada Eugene, President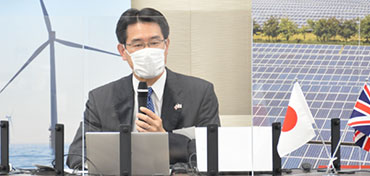 Mr Oguri Arata, Tokyo Office Leader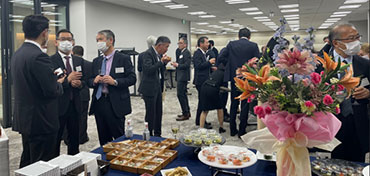 Reception